Murchison Decommissioning – UK
Location:
CNR Murchison Platform, North Sea, UK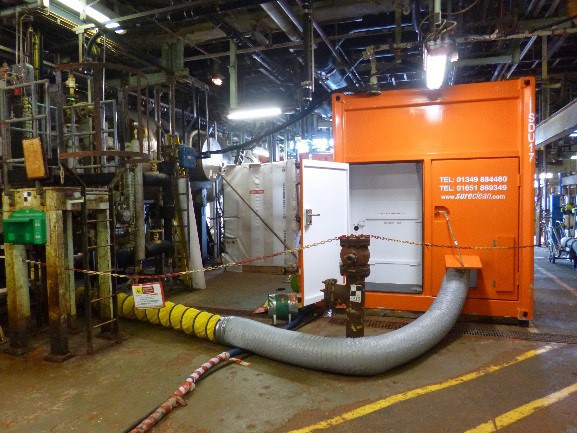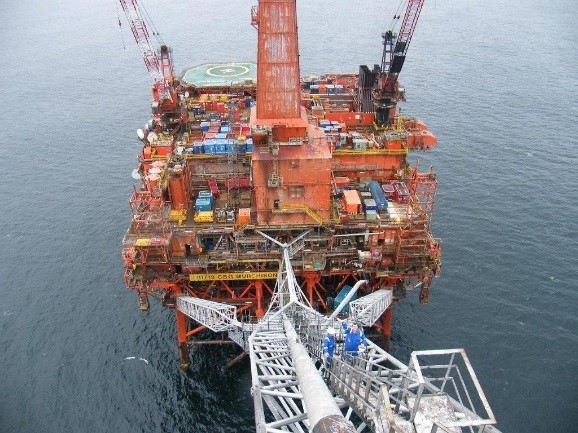 Scope
NRC subsidiary, Sureclean, were awarded the Cleaning and Waste Management contract by Aker Solutions during the Engineering-Down phase of Decommissioning CNRI's Murchison Platform and later were contracted direct to the operator for the final preparation for removal of topsides.
From the project commencement Sureclean provided project management services, working within the Client office as part of an integrated Aker Solutions team. From FEED Study phase Sureclean have been consulting on and providing key waste management and cleaning services and will continue to do so until offshore close-out.
Scopes then extended to include cold cutting, NORM management & descaling, waste treatment and also atmospheric monitoring to ensure required 10% lower explosive limits (LEL) were not exceeded.
Sureclean provided high-pressure water jetting services in order to meet the Client's required cleanliness standard, removing the risk of an explosive atmosphere being formed, preventing hydrocarbon or chemical spills to sea and unnecessary exposure to personnel for the remainder of the decommissioning process.
Challenge
Timeline – critical path project
Project management, resourcing, planning and scheduling
SIMOPS
Hazardous waste – removal of NORM, oil and hazardous chemicals
Working at height and confined space working
Co-ordinating and scheduling of works to meet the requirements of the overall programme
No available storage facilities for waste washings, and limited supply of potable water
Results
Project Engineer worked as part of an integrated team within the Client's office
Multi-skilled offshore workforce provided in order to maximise productivity
Use of closed-loop cleaning technology to reduce oily waste washings shipped to shore for treatment/ disposal by 1,400,000 Litres (Saving to the Client of approx. £210,000)
Zero uncontrolled discharges to sea
38,000 man hours worked, Zero LTI's and Zero equipment failures (Sureclean)
Project duration: 2 year 5 months
Project came in on time and under budget
Commendations received from the Client