NRC Announces the Addition of Sureclean Limited to the NRC Group of Companies
National Response Corporation announced today the completion of a deal, which sees UK-based Sureclean Limited become part of the NRC group.
About NRC
NRC is a leading global provider of diversified environmental, industrial, and emergency response solutions. Headquartered in Great River, New York, with regional offices throughout the U.S. and internationally, NRC has approximately 800 employees.
Operating both in the UK and internationally, Sureclean is a provider of specialty industrial and environmental solutions to the oil & gas, petrochemical, renewables, utilities, civil engineering and construction sectors. The Company is headquartered in Alness, Scotland with additional offices in the Aberdeen area and employs a permanent staff of 135.
Steve Candito, CEO of NRC, commented, "NRC has experienced significant growth in its international business in recent years and the addition of Sureclean to the group further strengthens and broadens our service offerings. We believe the combination of NRC's global footprint and Sureclean's quality personnel, cutting edge technology and proven track record makes for a strong strategic fit. We are very happy to welcome the Sureclean team in to the fold and look forward to further growth in NRC's international activities."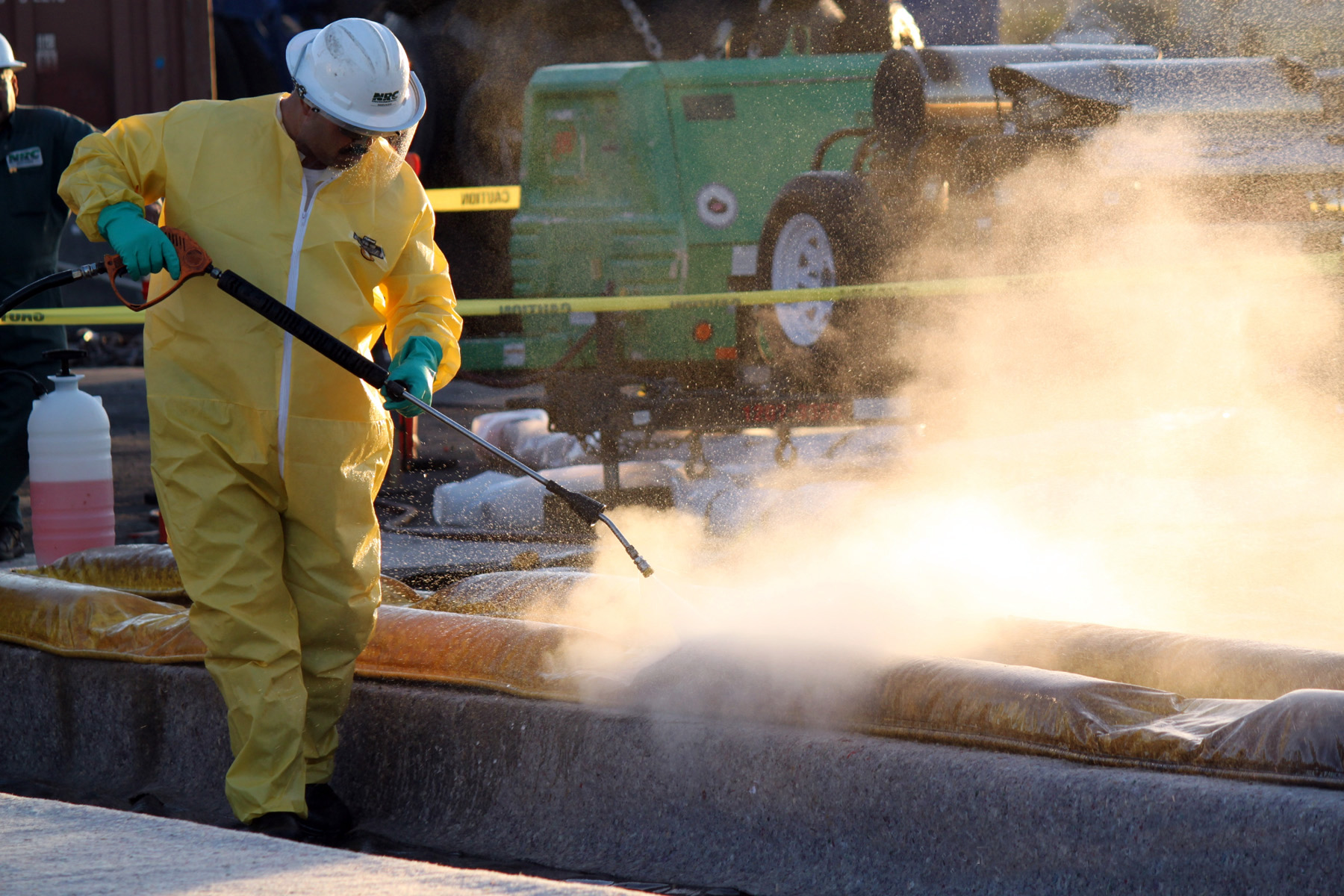 John Barron, Managing Director, Sureclean stated, "We are excited about moving forward as part of the NRC group. Sureclean has developed a great reputation as a provider of superior, solution-driven services through the hard work and dedication of our staff, and we believe the global strength and financial resources of NRC will allow us to continue with our international expansion and add new services while ensuring the continuation of high quality services to our customers wherever we operate."
Acquisition Information
NRC was acquired in March 2012 by investment affiliates of J.F. Lehman & Company, a leading middle-market private equity firm focused on the defense, aerospace, and maritime sectors. "Since the acquisition in 2012, NRC has demonstrated strong growth and we are delighted to be able to announce the addition of Sureclean to the group, bringing with it expansion into new geographies and a range of new, complimentary service capabilities," said Alex Harman, Partner.
Senior debt financing for the acquisition was arranged by BNP Paribas Securities Corp. (as sole lead arranger). Ernst & Young LLP served as financial advisor to NRC and Jones Day LLP provided legal counsel to NRC.
Please send inquiries to:
Hannah Holmes, Sales Operations Manager – International
Email: hholmes@nrcc.com
Tel: +44 (0) 1908 467 800