Bulk Carrier Grounding and Oil Spill
Location:
Aleutian Islands, Alaska
Industry:
Service:
Vessel Services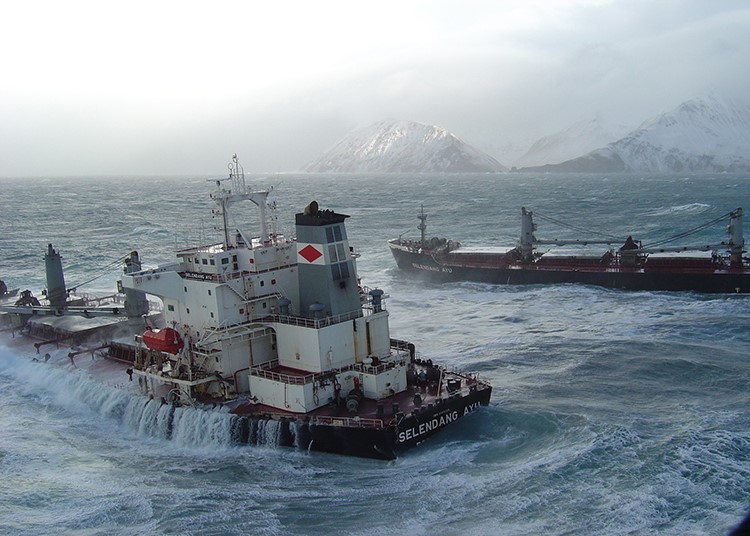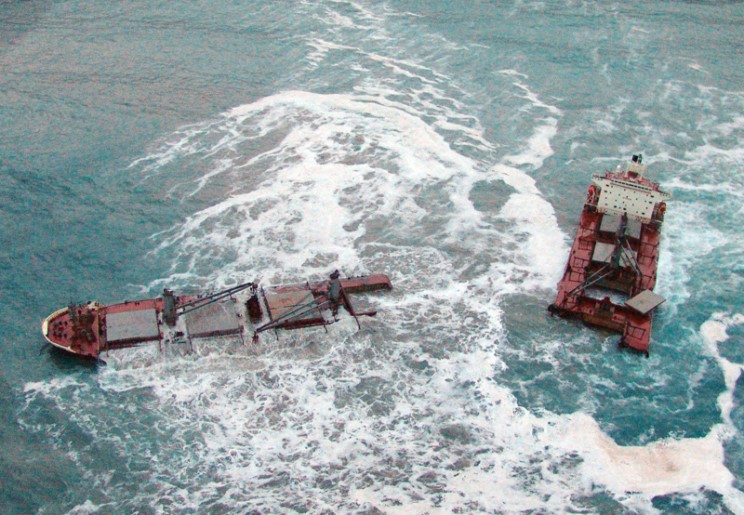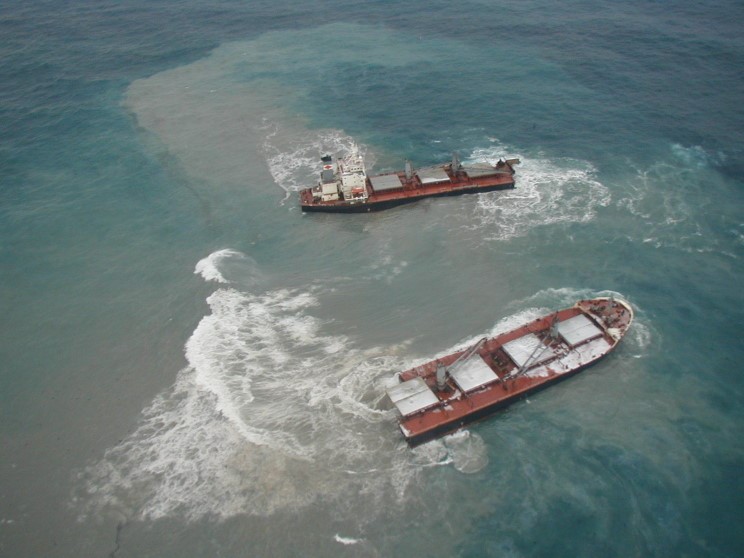 Scope
On December 8, 2004, the vessel M/V Selendang Ayu a 738-foot freighter, ran aground and broke apart off Skan Bay on the northern shore of Unalaska Island in Alaska's Aleutian Islands. The vessel was carrying approximately 446,280 gallons of Intermediate Fuel Oil 380 (IFO) and 21,058 gallons of Marine Diesel Oil (MDO). Although a portion of the oils were eventually removed from the vessel, 339,538 gallons of the IFO 380 and 14,680 gallons of marine diesel were discharged into the environment over time. The Unified Command for the Incident undertook response activities to clean up the discharged oil.
Response
Approximately 86 miles of shoreline habitat was oiled. While the Unified Command worked to contain and clean up the oil, the incident location was remote from major infrastructure, and shorelines were accessible only by air or sea; the nearest settlement, Dutch Harbor, was 30 miles away but had no airstrip or road infrastructure. A response was mounted from mainland Alaska, coordinated by the US Coast Guard base at Kodiak, over 600 miles away. Approximately 250 local islanders assisted with the spill response clean-up, with equipment and supervision from National Response Corporation (NRC). The response involved 23 vessels to transport personnel and equipment, along with accommodations for spill response personnel.
The poor weather conditions hindered the response at sea and initial shoreline operations were restricted to protective booming of salmon rivers, SCAT (Shoreline Clean-up Assessment Technique) surveys, and bulk clean-up of mobile oil. The following spring, SCAT surveys had been conducted identifying an additional 70 miles of shoreline required further clean-up. Manual mechanical recovery and in situ techniques were used when possible. The barren terrain and limited infrastructure presented logistical challenges with deploying equipment and removing waste. Clean-up was completed in September 2005, approximately 10 months after the incident.
NRC was the primary OSRO for the vessels Plan Holder.
NRC was on scene at the site of the spill with responders and response equipment.
Site safety for all personnel was a primary concern
Boats, boom deployment, skimmers, absorbents and personal protective equipment (PPE) were deployed for this response
Shoreline beach clean-up
Spill response supplies and logistics
Decontamination and disposal of wastes
Result
The response to this event was successful. Responders were competent, fast and effective cleaning up the spill as quickly as possible while addressing the concerns from the regulatory agencies and local stakeholders. The response operation was completed safely and no injuries occurred.