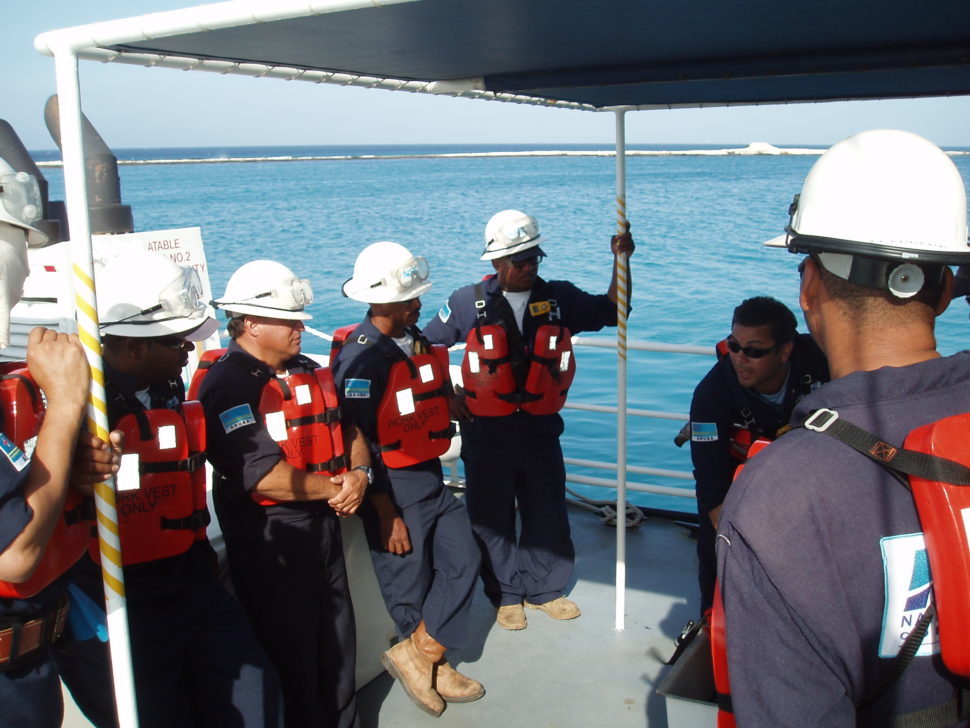 NRC will conduct business in a manner which assures the health and safety of our employees and the general public, protection of the environment, the quality of our services and compliance with all legislation and Industry-accepted standard of practice wherever we operate.
To achieve this policy, NRC is committed to:
Providing a framework for a healthy and safe workplace
Protecting and preserving the environment
Complying with client and legislative requirements
Developing and implementing systems and procedures designed to comply with applicable laws, legislation, licensing requirements and stakeholder expectations
Identifying, analyzing and managing health and safety risks and environmental impacts arising from NRC activities
Providing safe workplaces, equipment and systems of work Preventing, responding to and effectively managing emergencies
Monitoring, auditing and continually improving HSEQ performance through regular review of our objectives and targets and the implementation of corrective and preventive actions
Ensuring through formal systems that employees are trained and competent for the roles that they are employed to perform
Involving and engaging our employees and other stakeholders as part of the continual improvement process
Our Ultimate Goals
Prevent work-related injuries or illnesses Prevent adverse impacts to the environment from our operations
Prevent damage to property and/or equipment from our activities
Provide services that exceed customer expectations
Leadership Accountability
Responsibilities have been established at all levels within the company for health, safety, environmental and quality (HSEQ) management.
Management is responsible and accountable for the implementation and enforcement of HSEQ policies and procedures
HSEQ performance is tracked and metrics designed to help achieve established goals
Employee Responsibility
NRC employees are empowered and have an obligation to:
STOP any activity that may have a negative impact on Health, Safety, Environment or Quality
Conduct themselves in accordance with HSEQ requirements
Immediately report safety, health and/or environmental incidents to their supervisor
Take individual responsibility, provide feedback and openly engage with others
Communication
This policy is to be displayed prominently in all permanent and temporary NRC offices where employee information is normally communicated. An electronic version will also be posted on the NRC intranet and website. A copy of this policy will be provided to entities working for, or on behalf of NRC.
These will be NRC's guiding principles in our business conduct and commercial agreements. This policy is applicable to all projects, operations, subcontractors and NRC personnel worldwide.
Paul Taveira
President & CEO

Neil Challis
Senior Vice President – International