Chemical Tanker Fire – UAE
Location:
Jebel Ali, UAE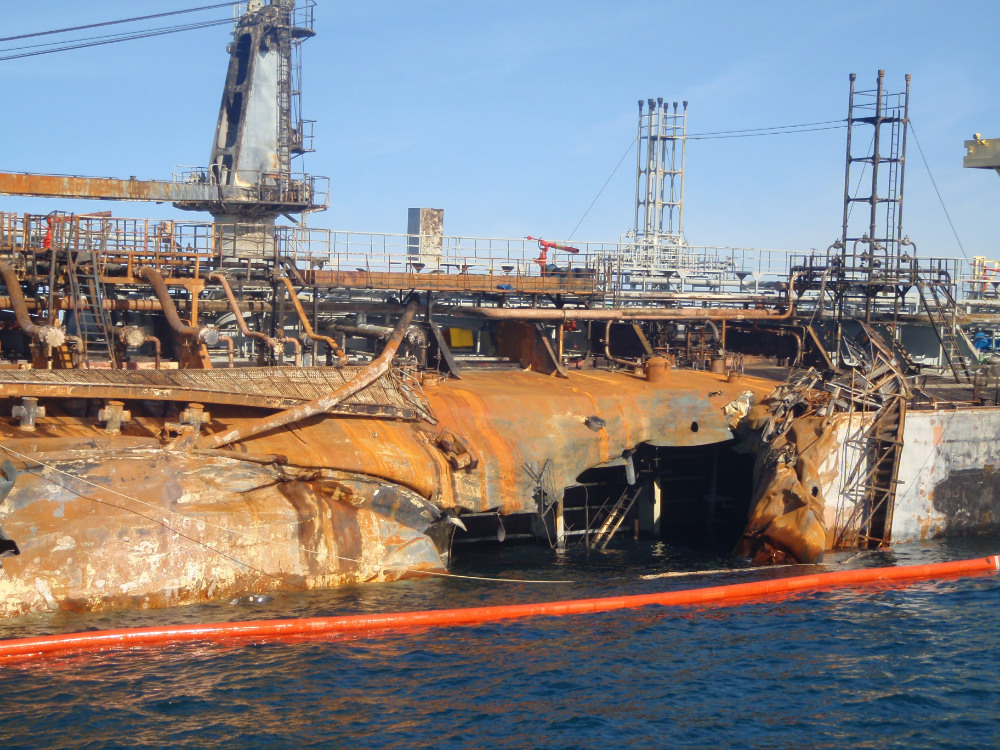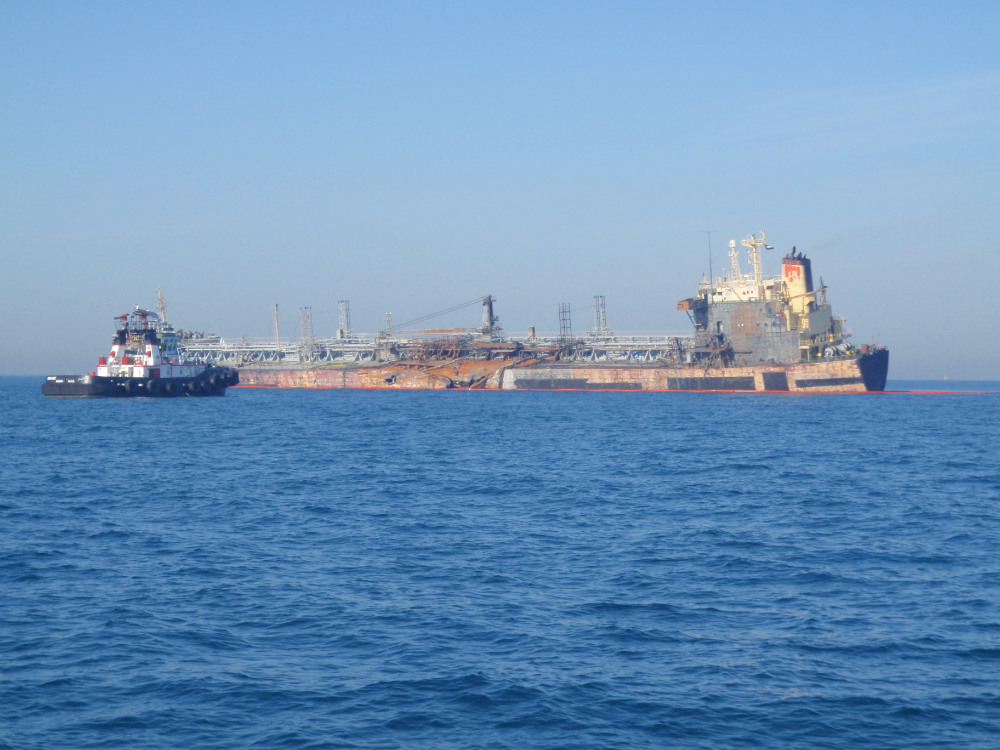 Scope
A 45,000 DWT oil/chem tanker with a Cargo of gas condensate was involved in a collision in the approached to Jebel Ali port. The tanker was holed and caught fire spilling approx. 8,000 mt of condensate. During the emergency phase of the incident NRC were mobilised by Jebel Ali Port for Incident Management assistance and spill cleanup. NRC were subsequently contracted by Titan Salvage to provide spill response and HSE services to the Salvors.
Response
NRC personnel were the first on the vessel to ensure no gas build-up and to perform a full inspection of accommodation block, engine room and all machinery spaces prior to salvors being allowed on-board. Services provided by NRC included:
Air monitoring for toxic or flammable gases
Site safety for all persons boarding vessel
Onboard pollution control and minimization of any pollutants entering the water
Deployment of oil spill boom around vessel
Decontamination of the vessels engine room and auxiliary spaces
Transport of personnel to and from vessel
Shore side logistics and resource procurement for command staff and salvage team
Supply of respiratory protection equipment
Water sampling and analysis at desalination plant intakes
Results
The operation was completed safely and the vessel was towed for scrapping. There were no injuries or environmental incidents as a result of the vessel salvage.