Lead Soil Remediation
Location:
Beech Grove, Indiana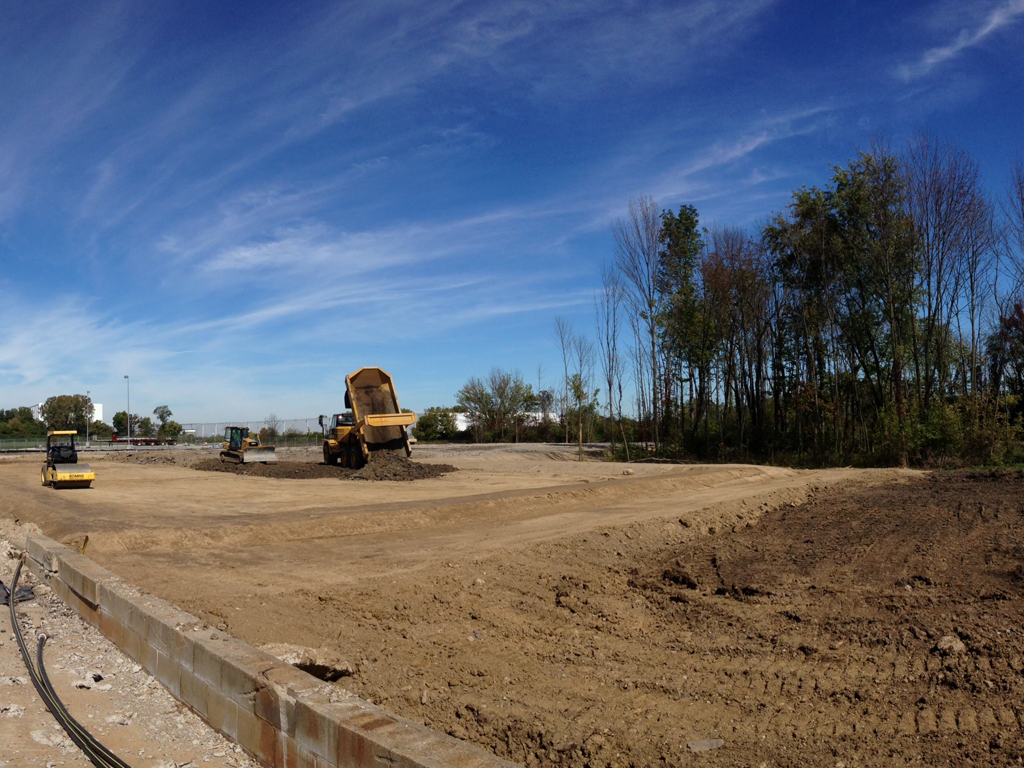 Summary
NRC was contracted to perform remedial activities targeting lead impacted soils at a former battery smelter in Beech Grove, Indiana. The remedy included selective demolition, lagoon removal, remedial excavation and onsite capping.
Site preparation tasks included the demolition of over 5,000 cubic yards of concrete foundations, lagoon, and various structures, some of which was crushed to geotechnical specifications and utilized onsite as backfill material.
Over 21,000 cubic yards of soil impacted with lead, arsenic, and residual sulfuric acid were excavated from various locations onsite and consolidated into a permanent containment cell. The containment cell was designed to store all impacted soil, sediment, and concrete, and was constructed of over 21,000 cubic yards of select imported compacted aggregate material and improved with a geosynthetic and earthen cap. Ancillary to the capping effort was the installation of a new site wide storm water drainage system and the construction of several wetlands complete with restoration components.
Throughout the project, NRC maintained an extensive dewatering and treatment system which treated over 1,000,000 gallons of lead and arsenic impacted ground water using a series of ion exchange resin and particulate filters.
Highlights
Demolition of 5,000 CY concrete, lagoon, and structures.
~21,000 CY of soil contaminated with lead, arsenic, and residual sulfuric acid.
Dewatering and treatment of 1M gallons of contaminated groundwater.
Containment cell with geosynthetic and earthen cap.
Storm water drainage system.
Wetland construction.