Matt Petroleum Site Remediation
Location:
Utica, New York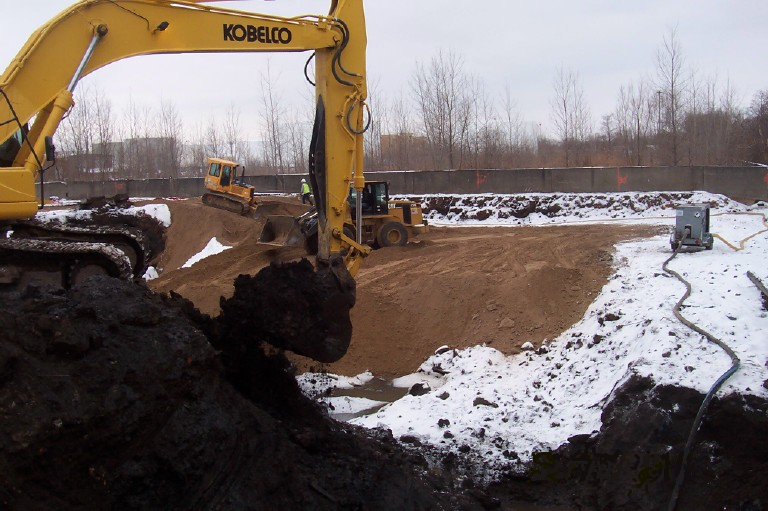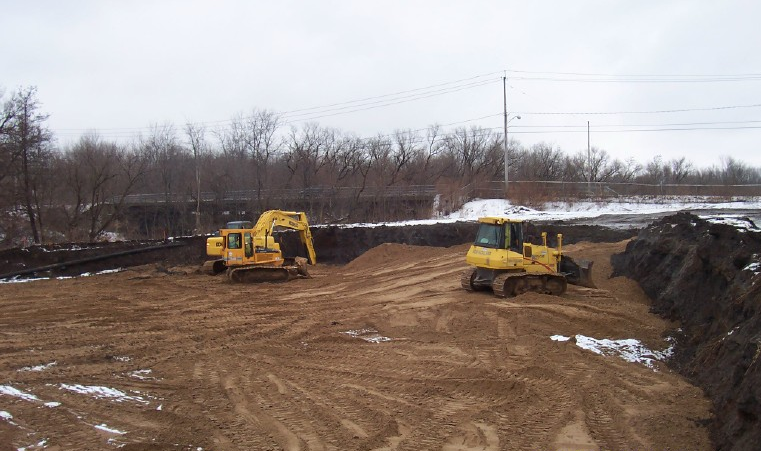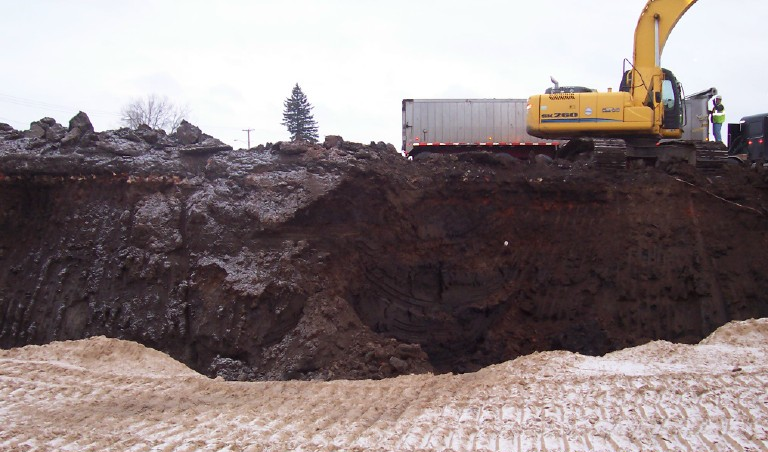 Summary
NRC was issued a call-out under its statewide remediation contract for the former Matt Petroleum Site. The site is a 4.7-acre parcel of land formerly used as a petroleum bulk storage (PBS) facility from the 1950s to 1990s. The historic operational use of the site has resulted in numerous major and minor petroleum releases from storing various grades of petroleum products ranging from lighter gasoline and diesel fuel to heavier No. 6 fuel oil.
NRC developed a site remediation plan for the site following a complete subsurface investigation. Remedial activities included the removal of up to 10 feet of clean overburden soil in specific areas and the in-situ characterization and excavation of approximately 60,000 tons of petroleum impacted soil, of which 47,000 tons were transported off site for subsequent disposal at an average rate of 2,000 tons per day. The remaining 13,000 tons of petroleum impacted soil was placed into temporary stockpiles for on-site ex-situ bioremediation.
Remediation also included the design and construction of an onsite groundwater pump and treatment system to treat contaminated groundwater encountered within the excavation. The GWTS, designed to store and treat water during the inclement winter, consisted of several diesel-powered trash pumps, three 21,000-gallon fractionalization tanks, particulate filters, and two 2,000-pound liquid phase granular activated carbon (LGAC) filter vessels. The entire GWTS, including approximately 1,000 LF of influent and effluent hose, was insulated and traced with circulating hot water hose to prevent freezing. The system was maintained 24 hours per day for the duration of the project, treating approximately 350,000 gal. of petroleum impacted groundwater.
Backfilling activities occurred throughout the soil removal program to minimize the amount of groundwater intrusion into the excavation and to create land area used for transportation and equipment staging. For site restoration, NRC selected the borrow source and imported approximately 50,000 tons of aggregate material. The aggregate material was compacted in lifts to exceed the contract requirements for compaction density and the site was final graded to achieve positive drainage throughout. Final site restoration activities also included the reconstruction and stabilization of a 200 LF portion of Mohawk River's south bank, the construction of a drainage swale, erosion control, and the construction of a permanent gravel access road that transects the property.
Highlights
4.7 acre former petroleum storage facility.
Site Remediation Plan & Subsurface Investigation.
60,000 tons of petroleum impacted soils:
13,000 tons processed with ex-situ bioremediation
47,000 tons transported & disposed offsite
Groundwater pump & treatment system customized for inclement winter weather.
On-site treatment of 350,000 gallons of contaminated groundwater.
Site restoration.