Port of Los Angeles Oil Spill
Location:
Port of Los Angeles, CA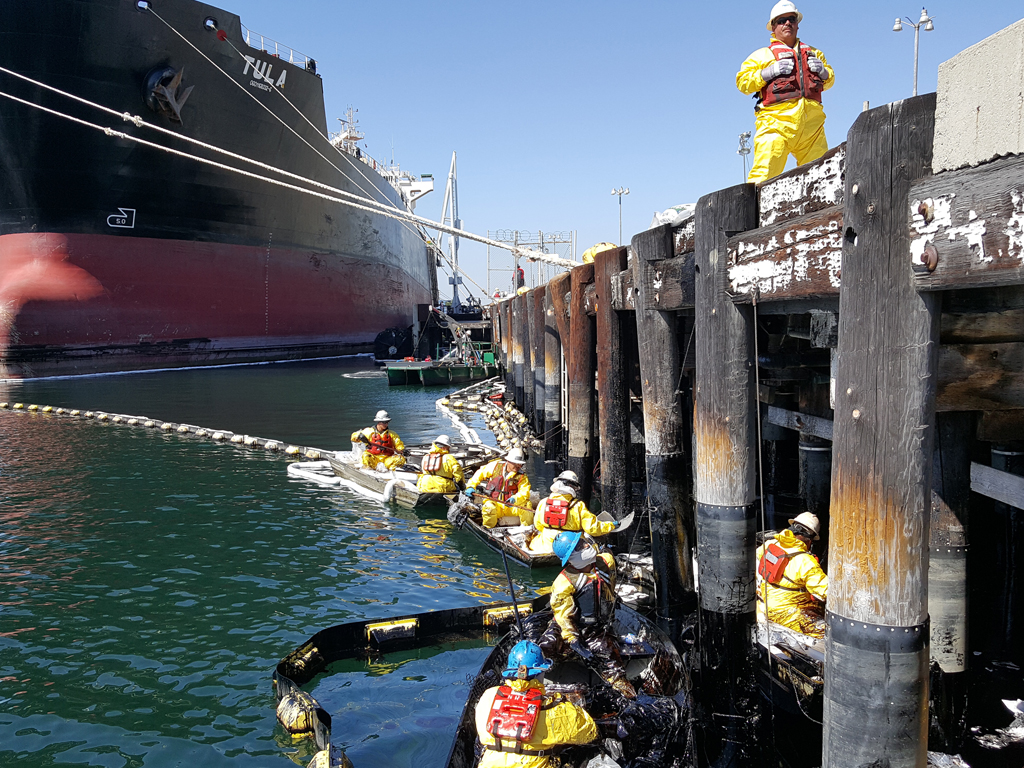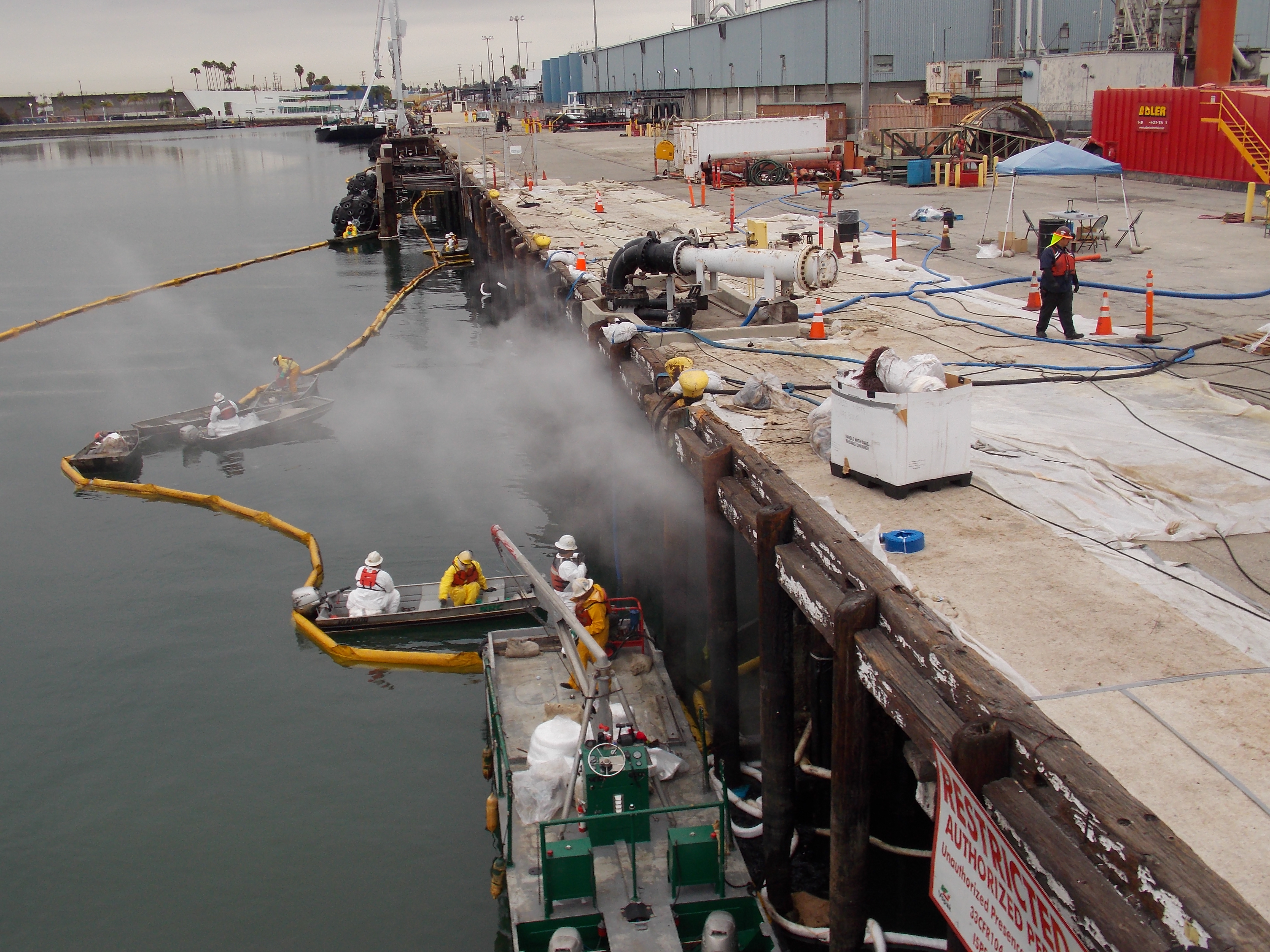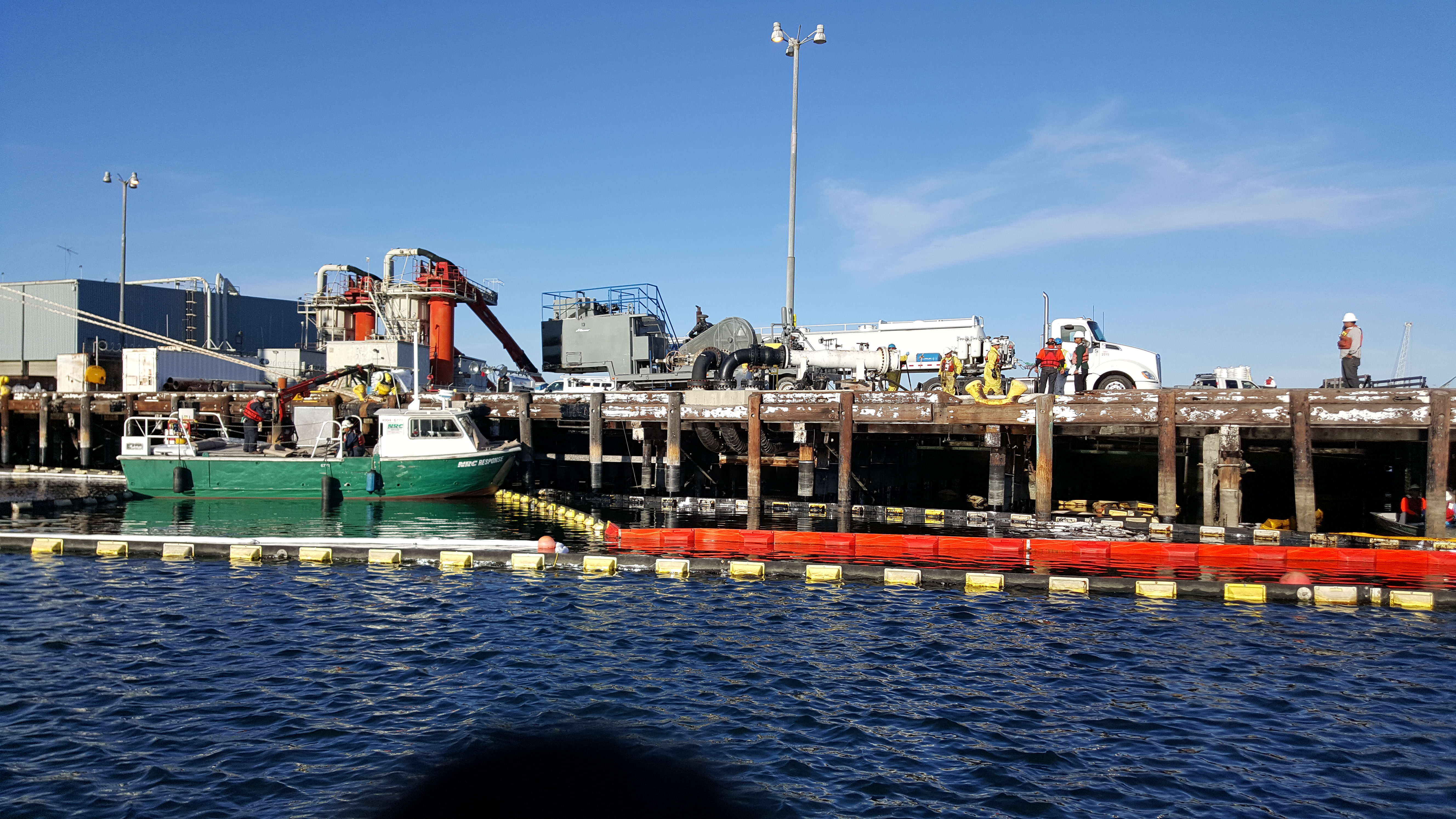 Scope
On March 31, 2016, approximately 100 barrels of a heavy fuel oil and oily-water mix spilled from a 47,000 DWT oil tanker in the Port of Los Angeles during a routine fuel transfer operation at one of LA's busiest port terminals. Upon notification, NRC immediately activated and responded to the site with 55+ personnel along with boom, skimmers, skiffs, deck boats, pressure washers, hot oil trucks, 120BBL Vacuum units, and light towers for night operations. The spill was completely contained. Cleanup operations were complicated by oil washing under the pier and trapped in the riprap and seawall. Significant tidal variations further complicated the cleanup effort. NRC completely mitigated the spill and handled the entire operation from the initial response to cleanup and decon of the ship, pier, riprap and seawall. All equipment was decontaminated, and NRC disposed of all liquid and solid wastes. No land-based remediation was required.
This spill was the second spill incident in the Port within the month of March. NRC mitigated both incidents.
Response
NRC was the primary OSRO for the terminal operator.
Upon notification from the client, NRC was on scene at the site of the spill with responders and response equipment within one hour of activation.
Site safety for all persons was a primary concerns
55+ Responders (NRC and NRC subcontractors)
Boom, skimmers, absorbents, pressure washers, vacuum units, and hot oil trucks were used for this response
Deployment of containment boom around vessel
Clean up of pier pilings, riprap, and seawall
Shore side logistics and resource procurement for command staff
Night operations conducted
Decon of the tank vessel
NRC ICN members were utilized to provide two hot oil truck so that we could provide 20K of 150 degree water for the riprap/seawall deluge and washing
Disposal and transport of liquid and solid wastes

Result

The response to this event was very successful. The goal was to clean up the spill as quickly as possible address any concerns from the regulatory agencies and local stakeholders; and to allow the Port and Terminal to resume routine operations as quickly as possible. The operation was completed safely and no injuries occurred.