Tank Barge Oil Spill in the Gulf of Mexico
Location:
Gulf of Mexico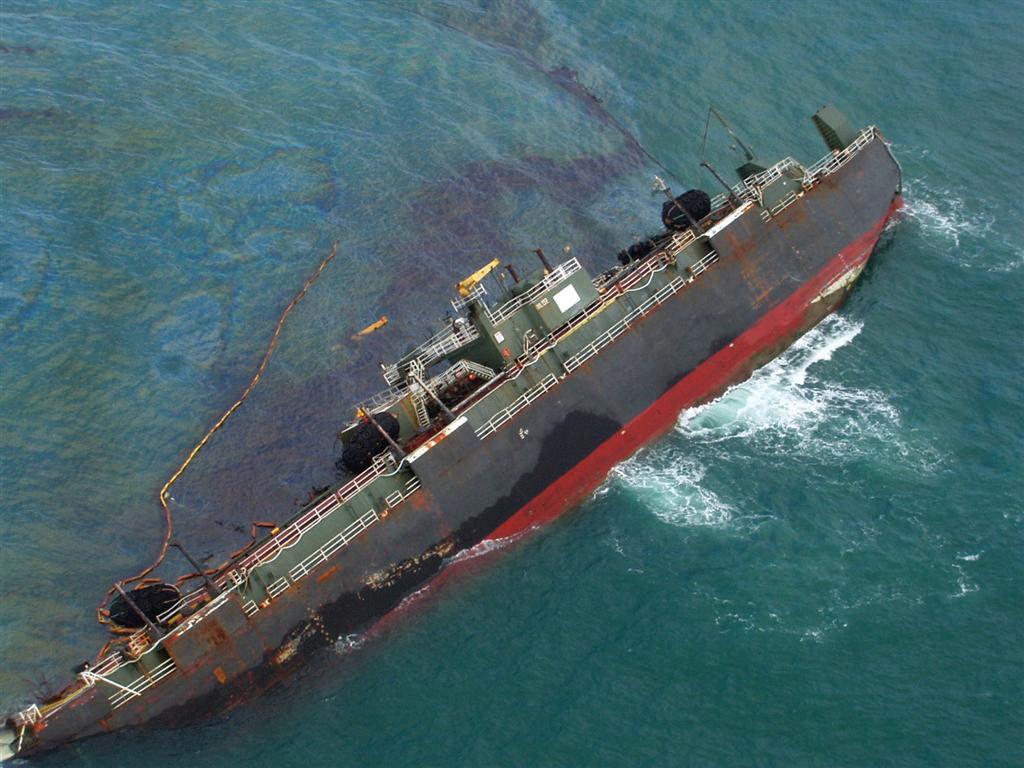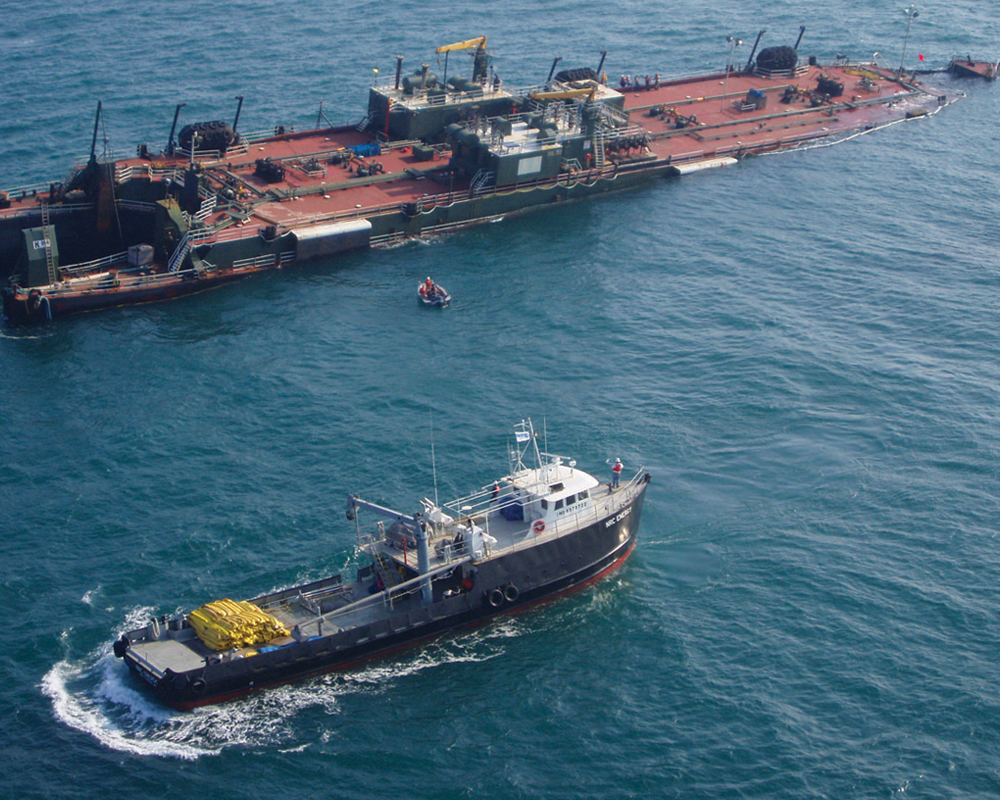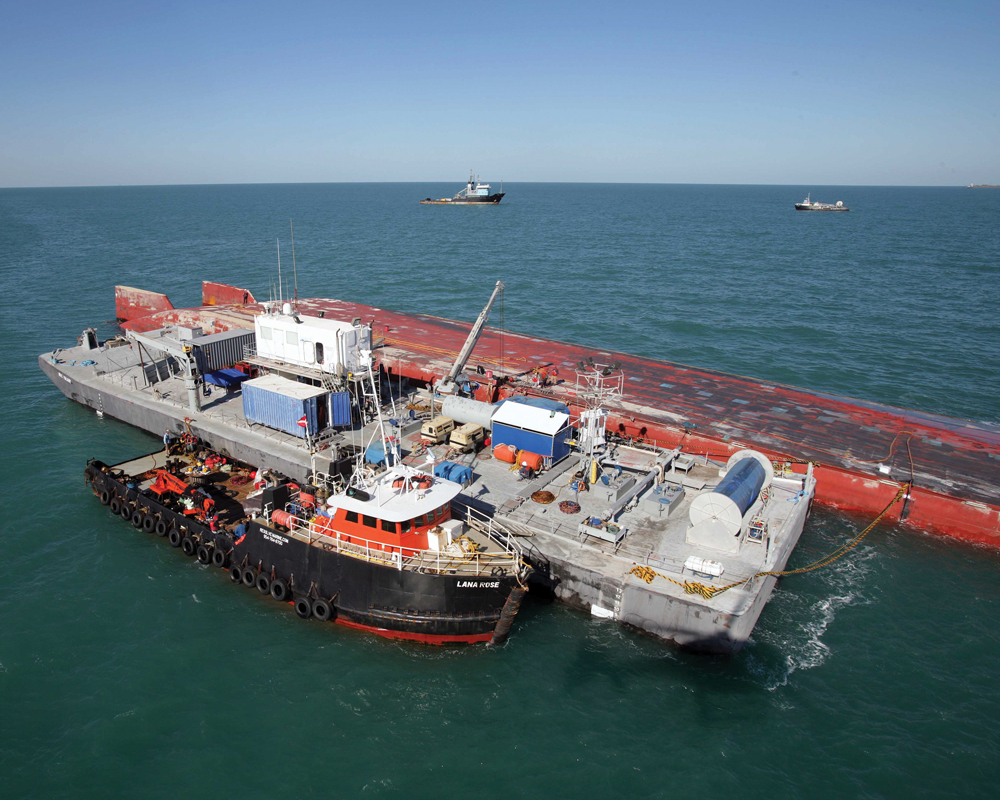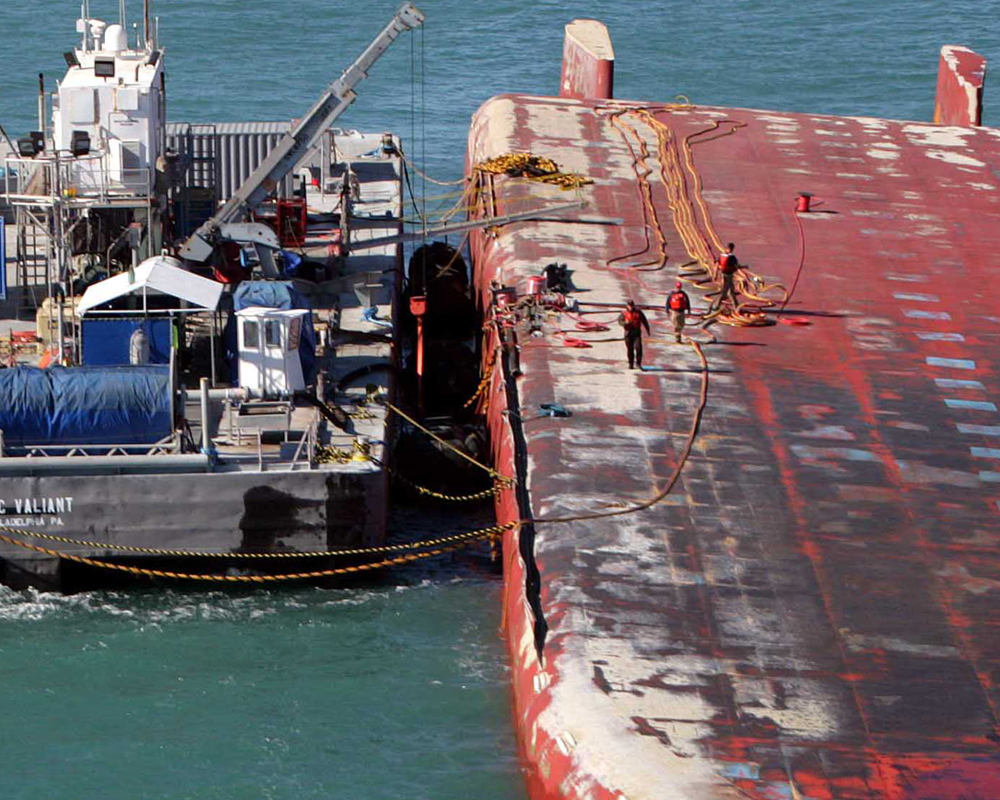 Scope
On November 11, 2005, while en route from Houston, Texas, to Tampa, Florida, the integrated tug-barge unit comprised of the tugboat Rebel and the double-hull Tank Barge (T/B) DBL 152 carrying 60,000 barrels of heavy Bunker 'C' oil struck the submerged remains of a pipeline service platform in the Gulf of Mexico that collapsed during Hurricane Rita. An estimated 45,846 barrels of oil (1,925,532 gallons) were discharged into federal waters of the Gulf of Mexico as a result of this incident, most of which sank to the ocean floor. Of this volume, an estimated 2,355 barrels (98,910 gallons) were recovered by divers. In total, an estimated 43,491 barrels (1,826,622 gallons) of oil remained unrecovered at the time submerged oil cleanup operations were discontinued in January 2006.
Response
NRC was the primary OSRO for the barge operator.
Upon notification from the client, NRC was on scene at the site of the spill with responders and response equipment.
The NRC Oil Spill Response Vessel (OSRV), NRC ADMIRAL was dispatched out of Galveston and the NRC Oil Spill Response Barge (OSRB), NRC ENERGY was deployed from Lake Charles on standby
Site safety for all persons was a primary concern
Spill response personnel, boom, skimmers, absorbents were used for this response
Deployment of containment boom around vessel
Disposal and transport of recovered oil
~20,000 bbls of oil was recovered
Within 3 days, the barge had overturned and the complexion of the event had changed dramatically
Bad weather was a factor throughout most of the salvage and recovery operations
Result
The response to this event was very successful. The goal was to clean up the spill as quickly as possible, address any concerns from the regulatory agencies and local stakeholders, and to allow the vessel operator to resume routine operations as quickly as possible. The operation was completed safely and no injuries occurred.