Texas City Y Oil Spill
Location:
Houston Ship Channel, Texas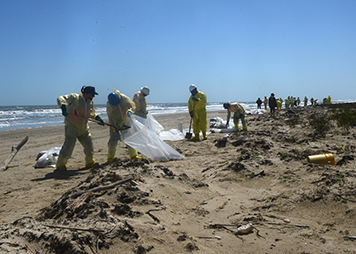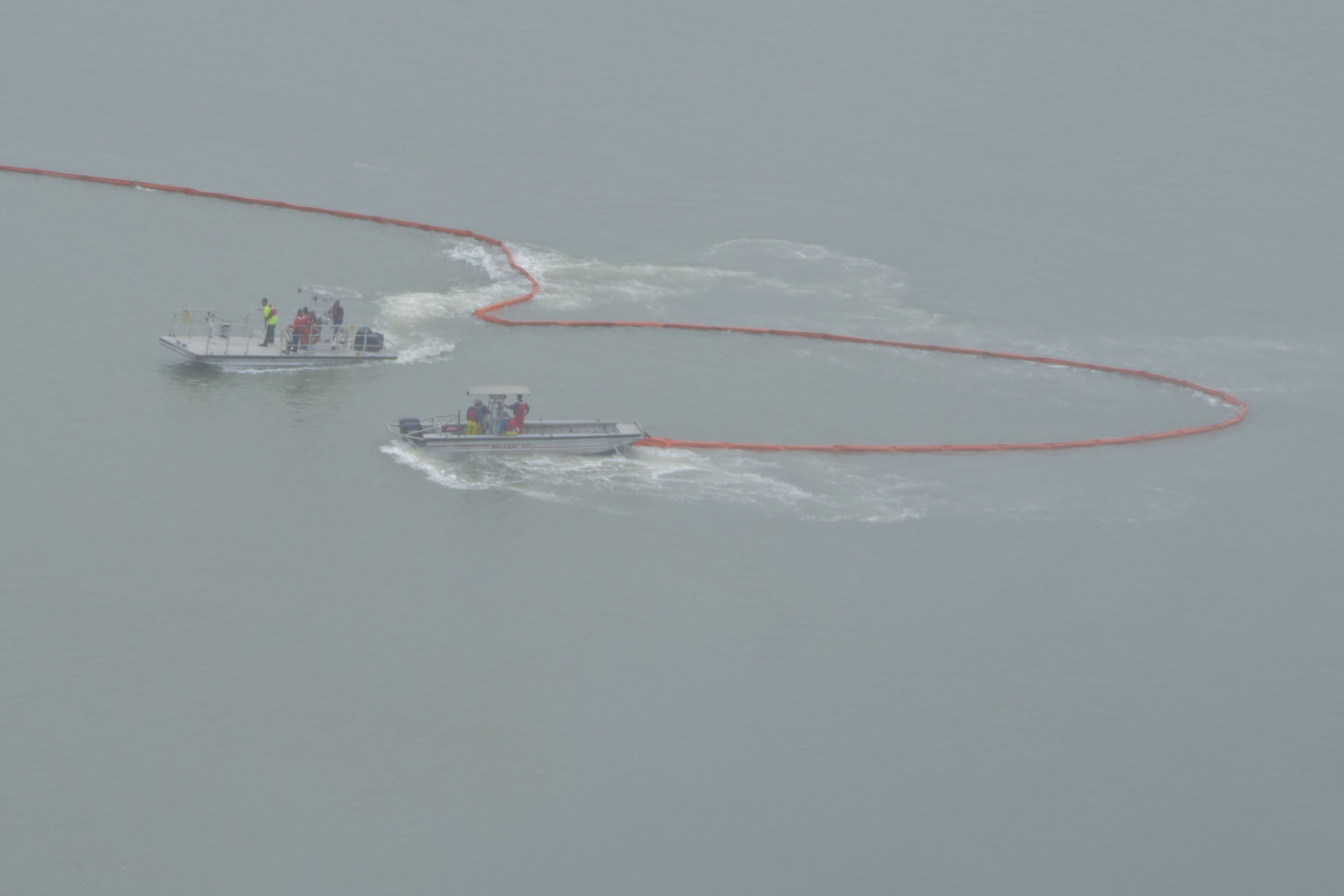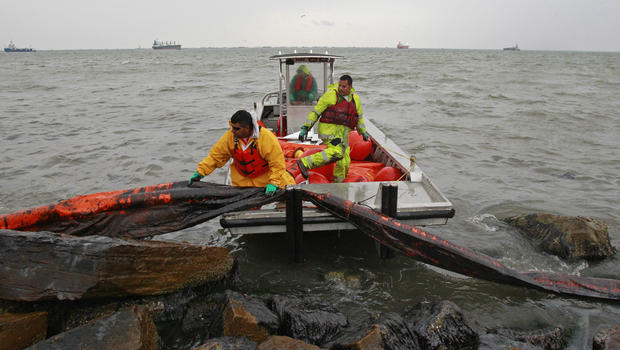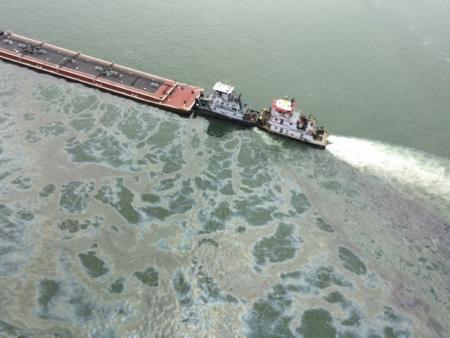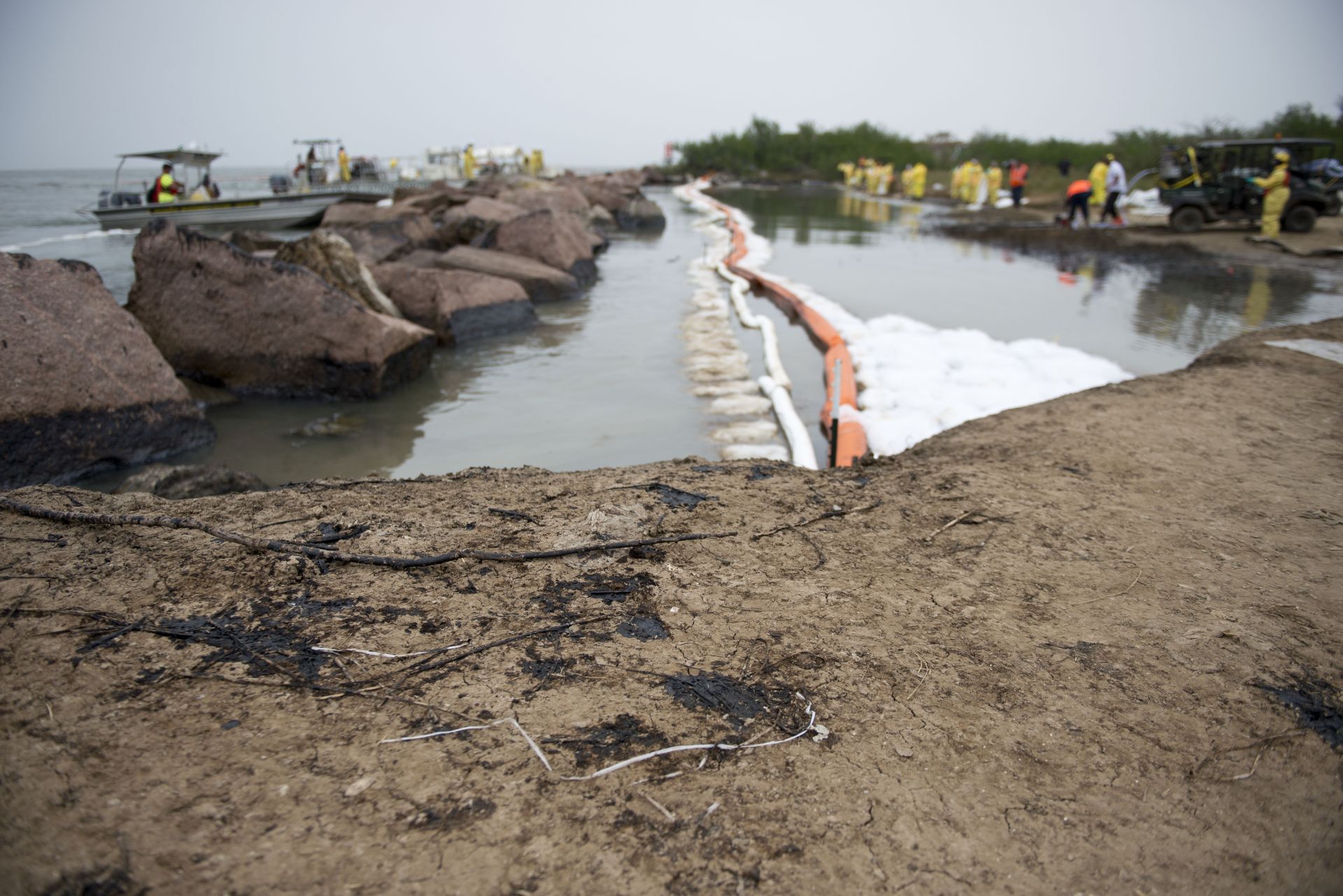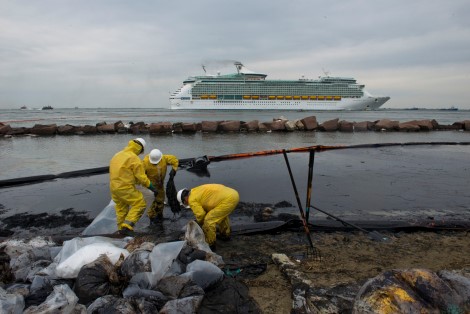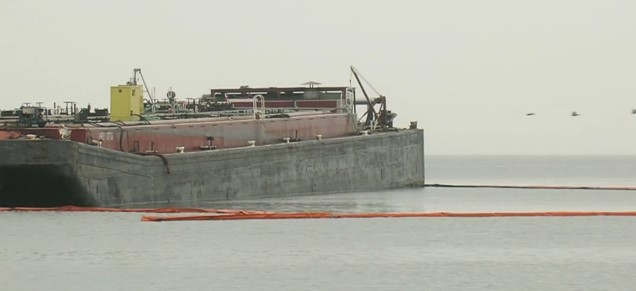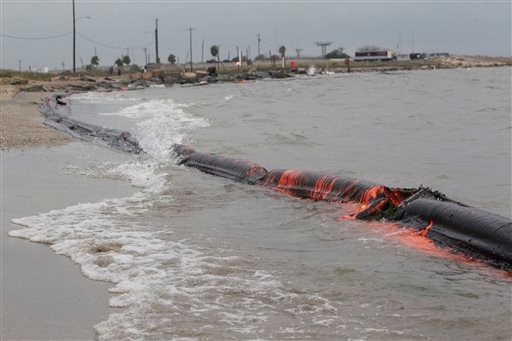 Scope
The Texas City Y Oil Spill occurred on March 22, 2014, in Galveston Bay in the vicinity of the Houston Ship Channel near Texas City, Texas, when the inbound bulk carrier M/V SUMMER WIND collided with the oil tank-barge KIRBY 27706. At the time of the collision, the M/V MISS SUSAN was towing the oil tank-barges KIRBY 27705 and KIRBY 27706. As a result of the collision, the number 2 starboard tank of KIRBY 27706 was punctured, discharging approximately 4,000 barrels (168,000 gallons) of intermediate fuel oil (IFO-380) into Galveston Bay, and subsequently entered the waters of the Gulf of Mexico (referred to as the "Texas City Incident").
In addition to the channel being closed to shipping during the initial days of the spill, strong winds pushed the oil onto the beaches in the Matagorda region. Over 1,000 NRC and contracted personnel responded to this event. Over 165,000-feet of boom, 88 response vessels, and 10 skimming vessels were deployed for the event. NRC's Incident Management Team responded to the event to our client's Spill Management Team in the Command Post. The response was highly effective in mitigating the recovery of oil and clean-up of impacted areas within 4 weeks of the incident.
Response
NRC was the primary OSRO for the vessels Plan Holder.
168,000 gallons of bunker fuel oil spilled
Incident Command Posts (Texas City and Port O'Connor)
Cooperation with local agencies and RP

Client's Spill Management Team
US Coast Guard
Texas General Land Office (TGLO)

High volume port required immediate deployment of:

NRC personnel, boom, skimmers, temporary storage
NRC Admiral (OSRV)
NRC Valiant (OSRB)
Local members of ICN

Fast response due to immediate access to local NRC/ICN assets:

1,066 personnel
165,000+ feet of boom
88 response and support vessels
10 skimming vessels

Highly effective response mitigated the recovery of oil and clean-up of impacted areas within 4 weeks of the accident.
Result
The response to this event was very successful. The goal was to clean up the spill as quickly as possible, address any concerns from the regulatory agencies and local stakeholders, and to allow the vessel traffic to resume routine operations as quickly as possible. The operation was completed safely and no injuries occurred.