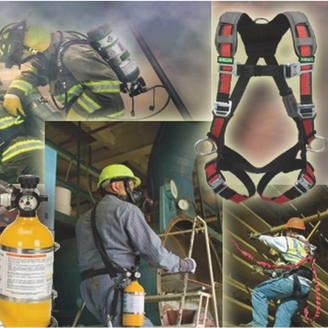 NRC tested, approved and recommended.
Since 1972, NRC has been providing high-quality, environmental products and services to customers around the globe. A 24/7 source for leading edge, emergency-response equipment and supplies, our products division provides up-to-the-minute technologies, and innovative product applications that are helping our clients protect their assets, operate cost-effectively, and maintain safety compliance, from the arctic to the tropics.
In 2014, in our ongoing efforts to expand customer outreach, NRC introduced the Specialized Response Team as a value-added, product-support service. This seasoned group of field experts regularly assists clients with strategic advice when they turn to us for guidance regarding product selection. Our recommendations are well founded, in that, virtually all of the equipment we sell, has seen battle-tested action during NRC, emergency-response deployments.
No one understands the strategic importance, and capable reliability, of response technology like NRC. We are continuously looking for fresh, cutting edge ideas and products, and have always encouraged, and worked with inventors, investors and entrepreneurial companies to help them field test, and improve, their innovations.
Here are just some of the products NRC can help you with:
Booms
Skimmers
Oil-sorbent materials
Spill kits
Decontamination equipment
Storage tanks
Pumps
Security products
Modular structures
Vessels
Miscellaneous industrial products
Scott equipment
RAE detection systems
Custom-rail-response trailers
High-hazard kits
ER Equipment & Products
Case Studies
ER Equipment & Products
Industry Experts