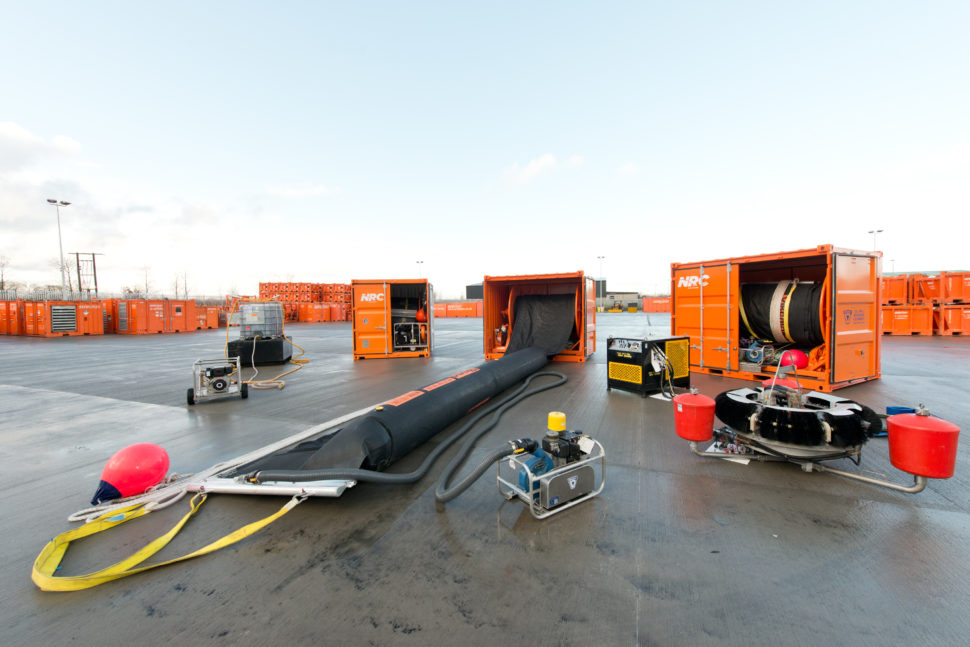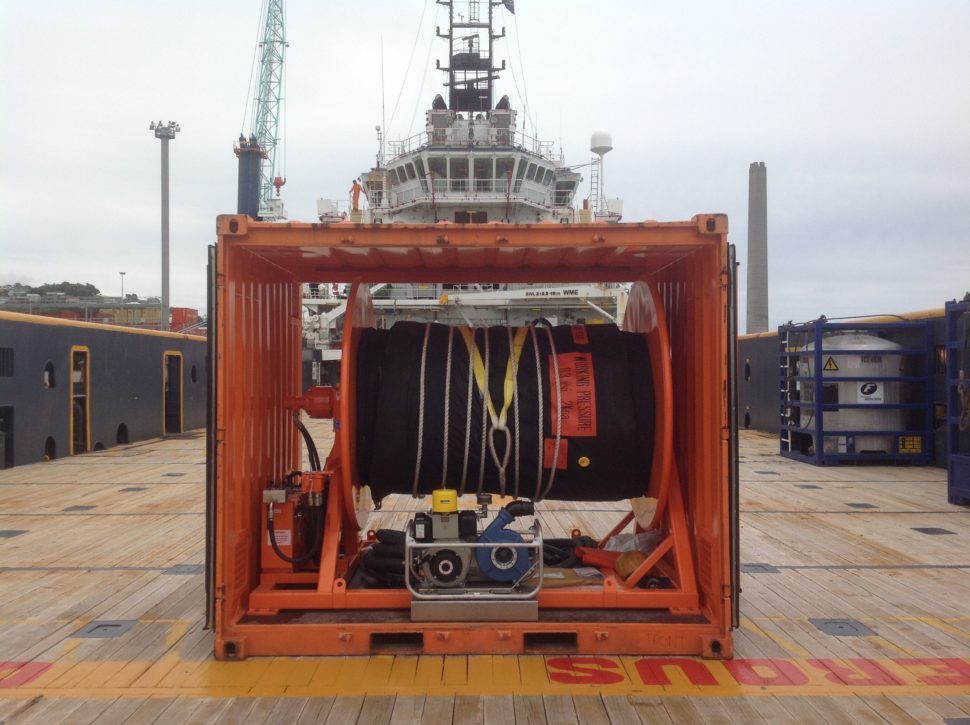 Experience, preparedness, and accessibility are the key components for a successful oil-spill operation.
Our global response capability is unsurpassed— including all of the technology, the resources, and the onsite expertise to deal with every unique facet of critical emergency response with more bases and accessible equipment strategically positioned throughout the world.
NRC is uniquely qualified to provide the most highly trained personnel, as well as a large inventory of custom-designed-and-configured oil-spill equipment in support of our onshore and offshore oil-and-gas-industry partners. We design the response package to the specific requirements of each occurrence as well as the economic and social needs that inevitably impact our clientele. As a result, we have established long-term trusted relationships with many of the major oil and gas operators worldwide.
The right team… with the right tools.
NRC has the perfect tools for the task at hand. Whether the equipment is needed for a limited assignment during a drilling program, or for a more specialized and comprehensive emergency response application is called for, we have the scope of technologies, services, and equipment that can be tailored to the most complex onshore or offshore operation. Individual equipment packages can be designed and customized, for use throughout an entire drilling enterprise that strictly adhere to each client's budget constraints, as well as specified safety guidelines.
NRC advisors select and assign equipment packages (offshore, near-shore, onshore, harbor or dispersant) by first analyzing a variety of logistical factors, such as local regulatory requirements, the location's environmental sensitivity, the potential oil type and, if possible, the region's available support resources, along with the range of local, operational support requirements, and limitations.
NRC also provides expert field instructors that will train local site teams in the application and operation of critical response equipment and will also monitor and maintain the equipment for the duration of the program.
Offshore capabilities
We also provide both single-ship and multi-ship systems generally supplied in ISO containers. NRC's offshore package consists of containment and recovery elements that include:
Containment – Typically a 10ft ISO Tunnel Container

Self-contained Hydraulic Boom system with 200m+ of boom.

Recovery – Typically a 20ft ISO Full Side Access Container

Oil Skimming System with associated hoses, fixtures and fittings
Floating Temporary storage for recovered oils (25mᶟ, 155bbl +)
PPE

Dispersant and spray systems either included in the Recovery Container with 2 x IBC of Dispersant or:

Dispersant delivery system Container – Typically a 10ft ISO Container

4 x 1mᶟ IBC of Dispersant
1 x 1mᶟ IBC Empty for Dilute spraying and maintenance
1 x Dispersant delivery pump and Nozzles
Onshore packages typically also include containment, recovery and storage equipment but often consist of lighter or smaller equipment that can be easily man-handled and used in rivers and other small watercourses. For more information, please view our equipment list.
---
In addition to the equipment itself, NRC can provide:
Standby services to be on call for response
Training and consultancy
Logistical support for on-time delivery of equipment all over the world
In-country training in the deployment and operation of equipment, including clients' staff, boat crews, local community personnel.
On-site provision of regular maintenance, refresher training and other technical consultancy as needed
On-site availability of NRC personnel throughout the drilling program.
Development and/or update of emergency response plans and response preparedness exercise management
Prebooming, Boom Installation, Maintenance, and Cleaning
For more information on our equipment rental packages, please email our team at equipmentrental@nrcc.com.
Response Equipment Rental Packages & Solutions
Case Studies
Response Equipment Rental Packages & Solutions
Industry Experts