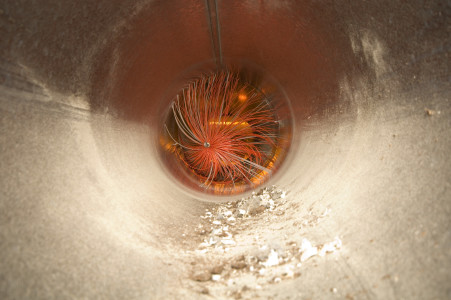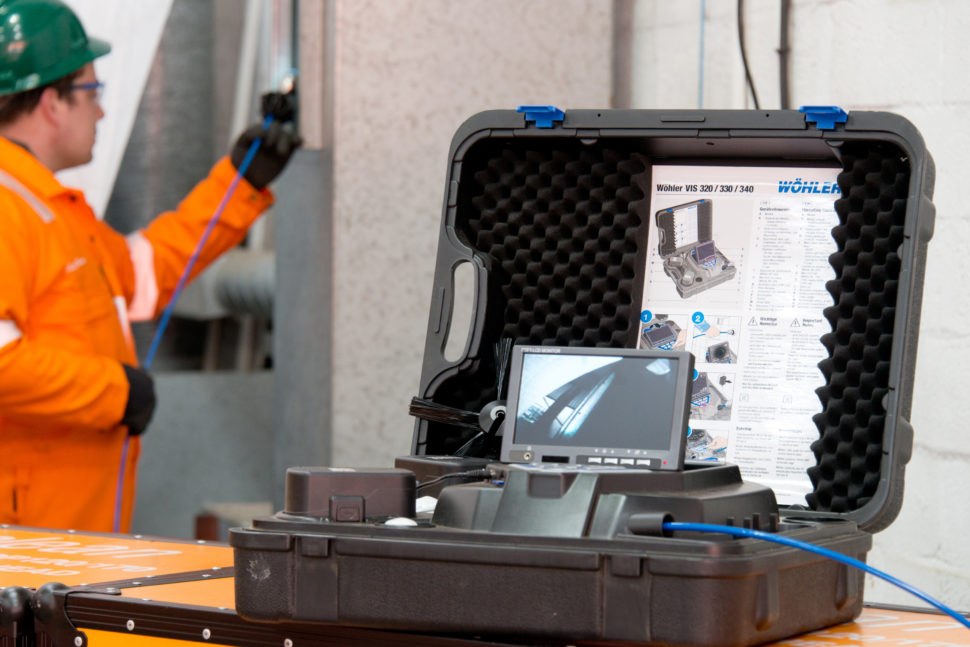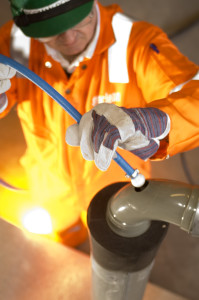 Keeping HVAC systems running efficiently and safe.
Regular inspection, maintenance and cleaning of HVAC equipment and infrastructure are critical if air quality is to be maintained, and operational integrity supported. To ensure continuous and efficient operation, NRC employs the latest technologies, cost-effective cleaning procedures and the finest-trained experienced personnel, working in step to achieve the safe and efficient operation of HVAC/Duct systems. The unchecked accumulation and growth of microorganisms, dirt, dander, pollen, mold and mildew within the ductwork creates operational inefficiencies and poses a serious health threat to those working and living in a contaminated environment. In some cases, poorly maintained ductwork can actually increase the risk of fire. Our experienced, well-equipped maintenance force can mean the difference between operating a sick, unsafe facility or a healthy, protected one.
Keen eyes and skilled hands keep ductwork clean and healthy.
NRC dispatches qualified HVAC inspectors regularly. After meticulous visual and camera-aided review, and careful air and surface inspection, structural and cleaning crews are deployed, if recommended. We rely heavily on the latest equipment and procedures employed and applied by a unique group of extensively trained and certified specialists geared for the upkeep and cleaning of HVAC/Duct systems. NRC recommends that all HVAC/Duct systems be thoroughly inspected and cleaned regularly as part of a planned-maintenance routine.
NRC is on-site, and on the lookout, for the following HVAC hazards:
Poorly maintained HVAC/Duct systems that contribute to poor air quality and contaminated ductwork.
Filters and air-handling units that may become a breeding ground for bacteria molds and fungus.
Accumulated dust and loose corrosion within HVAC/Duct systems that can reduce efficiency, and have a long term impact on the integrity of the system.
Within exhaust re-circulating systems in kitchen/galley environments, combustible debris build-up that increases the risk of fire.
HVAC/Duct Management
Case Studies
HVAC/Duct Management
Industry Experts