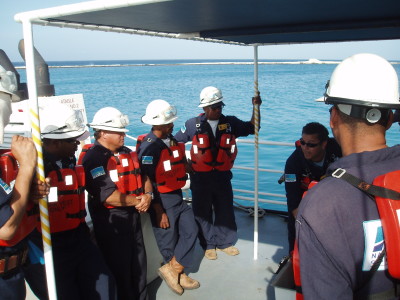 Imparting knowledge that speaks to safety and resourcefulness.
NRC offers an extensive range of prevention, preparedness and emergency response consultancy services to industries and governments around the globe, and can also customize consultancy initiatives that are aimed at, and structured to, specific client needs.
Our strategic emphasis, highly focused appreciation of health and safety measures, as well as our scope of knowledge, in so many fields, is what sets NRC's consultancy efforts apart and keeps our services in such high demand.
Experienced advisors— handpicked for the task at hand.
NRC recognizes the beneficial aspect of employing highly experienced, and knowledgeable, trainers and consulting partners, who consistently bring a value-added advantage when training and developing strategies, applications, and procedural guidelines. By carrying such a diverse, multi-faceted mix of industry consultants, NRC is also able to carefully select the right consultants for the job at hand. NRC consultants are highly trained, with years of first-hand, industry experience, and the people skills to impart their knowledge, and resourceful techniques, in ways that make a lasting impression.
NRC Consultancy Services Include:
Regulatory Review & Assessment
Fire, Safety & Health Audits
Vessel & Facility Assessments, Inspections & Audits
Emergency Response Planning – Natural disaster, oil spill response, HAZMAT response, fire response
Drill & Exercise Design & Management
Business Continuity Plans
Environmental Assessment
Risk Assessment
Gap Analysis
Tactical Response Plans
General Project Management
Consultancy
Industry Experts