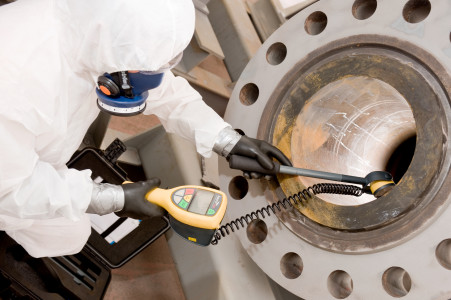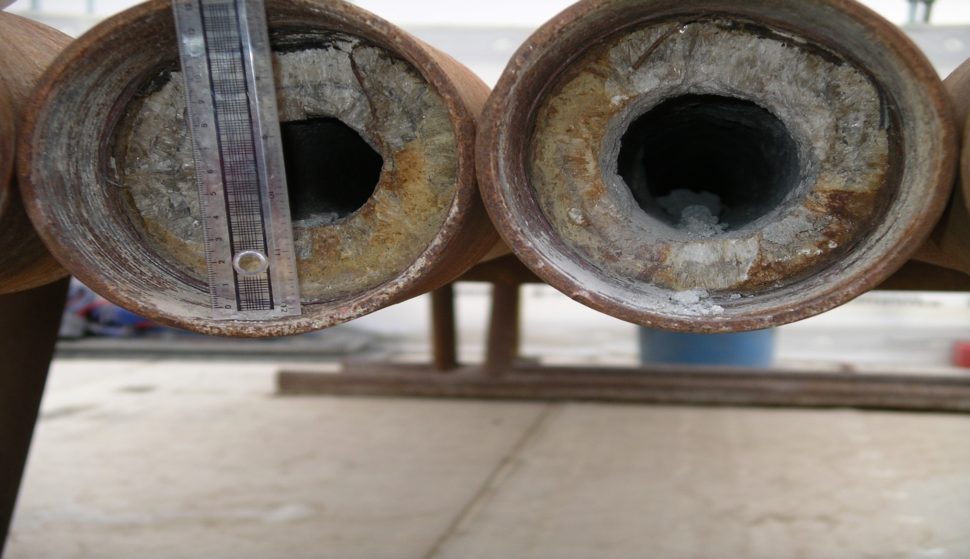 Protecting oil-and-gas crews from a dangerous by-product.
NORM (Naturally Occurring Radioactive Material) refers to a potentially hazardous, scaly deposit that forms on the drilling equipment and infrastructure around oil and gas exploration sites. Subsurface reservoirs contain water, oil and gas in various percentages. These water pools often contain Barium, Strontium and Calcium and naturally occurring Radium or other radionuclides. During oil and gas exploration, when these particles are infused with water, a chemical incompatibility occurs within these reservoirs. The result is the subsequent formation of NORM, which is freely deposited on equipment as a scaly, sandy, waxy sludge.
NRC is a NORM-control specialist, deploying teams of on-site experts who are trained to identify, remove, decontaminate, treat, and dispose of NORM and its radioactive by-products.
The threat of NORM is a global problem.
The health risks posed by a significant accumulation of scales arise from the cancer-causing inhalation and ingestion of scaly dust particles comprised of radium and radon. These invasive elements then migrate into bone tissue, and, over time, cause bone cancer and other bone abnormalities. The radioactive nature of the material has caused serious, global concern, particularly where drilling sites are situated in mature fields. As a result, most exploration platforms are governed by legislation requiring operators and contractors to develop awareness training, and working procedures, that are aimed at controlling, protecting and minimizing the exposure of site workers. In addition, regional governments around the world have instituted strict controls and legislation that oversee the handling, storage and disposal of NORM waste.
NRC's wholly owned subsidiary Sureclean Ltd, is a recognized leader in a range of NORM services including:
NORM surveying and monitoring
Project management
NORM studies / baseline surveys
Trained, and experienced, radiation-protection supervisors (RPS)
Removal, decontamination, treatment and disposal of NORM
NORM Management
Case Studies
NORM Management
Industry Experts