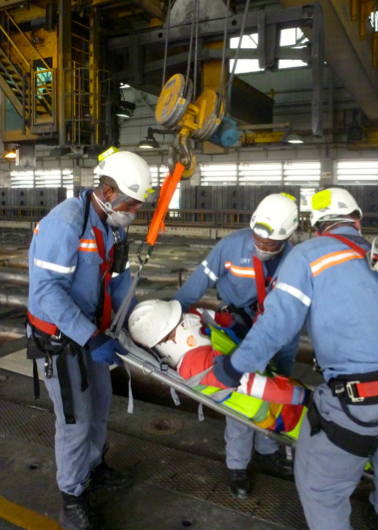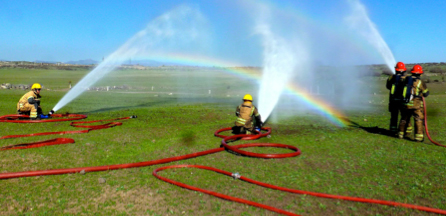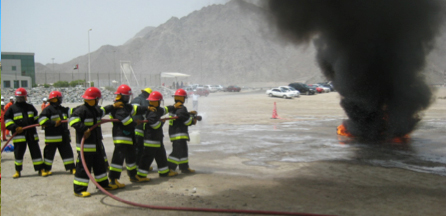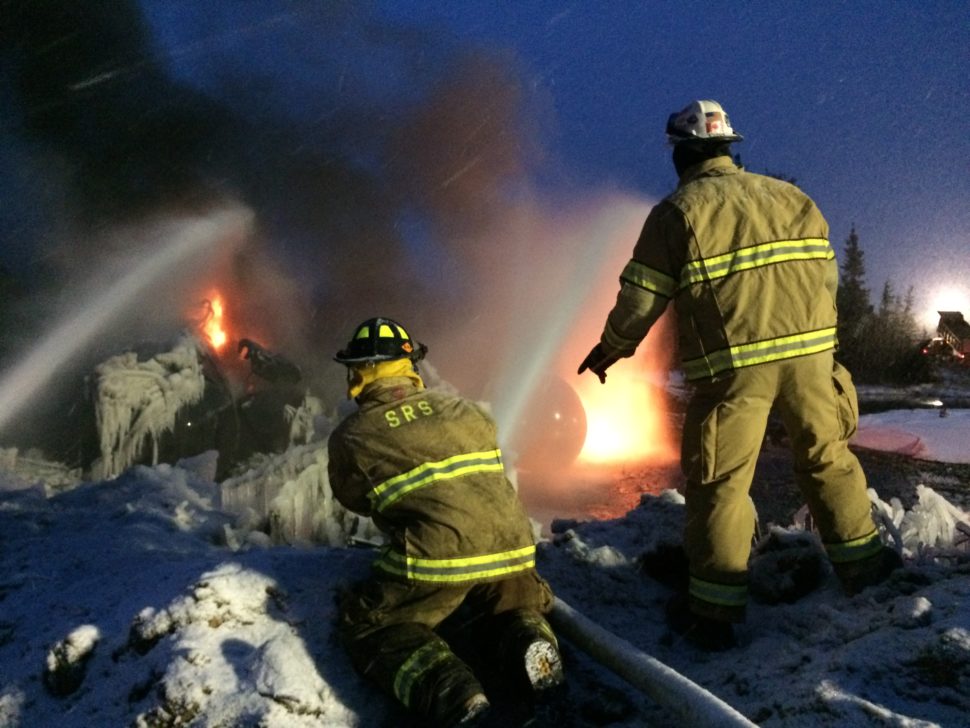 Protecting people, property and assets.
The cost of maintaining an in-house emergency team is difficult, time-consuming, and expensive. Global business has turned to NRC as a welcome alternative to the high cost staffing a dedicated, around-the-clock team of emergency-response professionals.
On land or sea, NRC is a leading provider of integrated-fire-fighting-and-rescue services to the oil-and-gas, aviation, petrochemical, metal-production segments, as well as scores of industries dealing in highly hazardous materials.
Our services are custom designed to meet the specific needs of each client. Based on the customer's operations, we can dispatch a select, specialized crew of emergency management personnel, or provide a fully turnkey solution including response bases and equipment. Once partnered with NRC, clients are completely assured that whenever emergencies occur highly trained and well-equipped teams are poised to respond to all eventualities with immediate action and effective resolution.
NRC is more than a 24/7 rescue-and-response partner.
NRC can also provide a broad range of fire-fighting-and-rescue consultancy and training services including maintenance and inspection of fire systems, all hazard-risk assessment, emergency-plan development, and broad-based, emergency-response training. NRC experts are an integral client resource for implementation of facility health, safety, and environmental initiatives. Customers often require strict programs that ensure safe operations and incident prevention instituted through a comprehensive range of regular in-plant, fire-and-safety-system inspections and maintenance.
NRC provides a suite of integrated fire fighting and rescue response services including:
Stand-by fire crews
Fire Response
Technical Rescue:

High Angle
Confined Space
Road Traffic Accident
Marine

Maintenance & Inspection of Fire Systems
Risk Assessment & Plan Development
Facility Fire Prevention & Safety Audits
Fire Response & Rescue
Case Studies
Fire Response & Rescue
Industry Experts